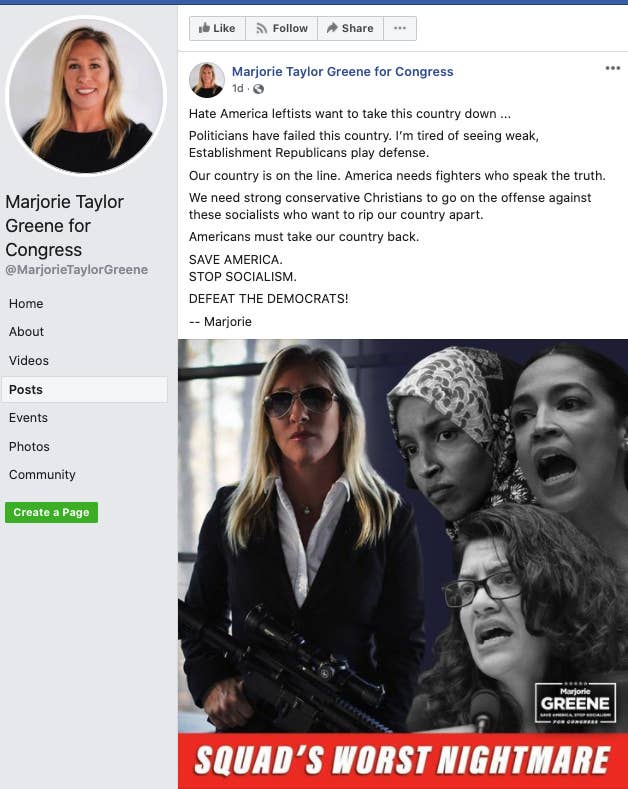 We recall when Senator Al Franken was forced to resign over a gag photo, a far less transgression of decency than what every damn insurrectionist Republican has said and done.
And here they go again. Twenty-two "Political Purity Police" Democratic House representatives have emulated their Senate counterparts in joining Republicans in censuring their fellow party members.
First let's examine the "politically correct" rhetoric Democrats didn't censure.
Republican Marjorie Taylor Greene:
"I am not going to mince words with you all. Democrats want Republicans dead and they have already started the killings."
On Trump's January 6, 2021 coup:
"You can't allow it to just transfer power 'peacefully' like Joe Biden wants and allow him to become our president."
"I want to tell you something, if Steve Bannon and I had organized that, we would have won. Not to mention, we would've been armed."
All politically correct with no censure.
Republican Lauren Boebert:
"No more diversity, equity, or inclusion! We must stand up America, and end equality now!!"
"The church is supposed to direct the government…I'm tired of this separation of church and state junk."
Boebert on Trump's January 6, 2021 coup:
"Today is 1776!"
"The Speaker has been removed from the chambers."
All politically correct with no censure.
Republican Rep. Brian Mast:
"I think when we look at this, as a whole, I would encourage the other side to not so lightly throw around the idea of innocent Palestinian civilians. I don't think we would so lightly throw around the term innocent Nazi civilians."
This was also deemed politically correct when Democrats pulled their own censure resolution against this bigot. Instead twenty-two of them chose to censure the innocent Palestinian civilian in congress the Republican bigot equated with being a Nazi.
The outrage is in reaction to Democrat Rep. Rashida Tlaib saying, "From the river to the sea is an aspirational call for freedom, human rights, and peaceful coexistence, not death, destruction, or hate. My work and advocacy is always centered in justice and dignity for all people no matter faith or ethnicity."
Outraged politically correct Democrats joined fellow politically correct Republicans like Boebert and Greene to censure Tlaib's politically incorrect words.
Tlaib's sin was she failed to utter the politically correct version.
Netanyahu's far Right political party Likud declared in its original party platform. "Between the Sea and the Jordan there will only be Israeli sovereignty," reads the document, which also argued that a Palestinian state "endangers the existence of the State of Israel."
So Tlaib was censured by the "Political Purity Police" Democratic House representatives for far less than what every damn insurrectionist, pardon-seeking House Republican has said and done.
To those Trumpists howling and accusing others of being antisemitic, why can't you see the beam in YOUR eye?
Trump welcomed outspoken antisemites Kanye West and Nick Fuentes to dinner at Mar-a-Lago.
Turning Point USA founder Charlie Kirk accuses Jews of supporting Marxism. He wants to end teaching Holocaust history as well as the history of American slavery and racism:
"Jews have been some of the largest funders of cultural Marxist ideas and supporters of those ideas over the last 30 or 40 years. Stop supporting causes that hate you. Now, you might say, well, how is one thing applied to the other? If you train a generation, if you do everything through an oppressor, oppressed lens, they will apply that lens to the Israel-Hamas conflict. The same way that they apply it to the police issue, the gender issue, good guy, bad guy, somebody on top, somebody on bottom.
Until you cleanse that ideology from the hierarchy in the academic elite of the west, there will not be a safe future. I'm not going to say Israel won't exist, but Israel will be in jeopardy as long as the western children, children of the west, are being taught, with primarily Jewish dollars, subsidizing it, to view everything through oppressor oppressed dynamic. Until you shed that ideology, you will not be able to build the case for Israel, because they view Israel as an oppressor."
The One Rule of American politics stands. It's OK if you are a Republican. Even antisemitism.