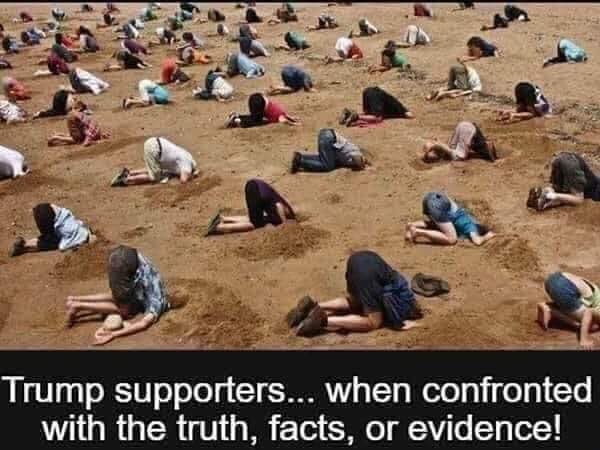 Opinions. Everyone has them, from religion and politics to sports and the weather.
Some opinions impact society more than others. These would be the former type of opinions.
Terms like Left/Right, Liberal/Conservative, progressive/regressive, etc. denote the framing, spectrum, and dynamics of politics.
Opinions within these frames can be based on experience, ideas, parental/cultural conditioning, peers, prejudice, judgement of what is just and fair, and which is better for the poor, rich, or general population.
Some extreme opinions say, "Taxes, welfare, and regulations are theft of my hard-earned money". Other opinions say, "Eat the rich". These are examples of opinions based on emotion.
A reasoned, evidence-based opinion would be, "Taxes, regulation of commerce and provision for the general welfare are in our Constitutional foundation of law".
A reasoned, evidence-based opinion would be, "Eating the rich is cannibalistic and absurd".
Everyone's opinion is susceptible to being influenced by emotions. Not all of us can, or care to, examine how our opinions are influenced.
People engulfed in emotion-based opinions don't want to hear, let alone understand, other opinions. Generally, those who base opinions on reason and evidence are open to hearing other opinions. They also understand once an individual's opinion is based solely on emotional reaction and disregard of evidence, there's no more basis for rational discourse. Then it's simply a clash between reason and emotion.
Some of us can notice this clash within.
I understand my opinion of Trump and his fanatic supporters is partially formed by my revulsion to their hate, lies, and racism. I know they hate me. They say so, and it's difficult to not have an emotional response to that.
But I also have a rational, fact-based response that tells me not to reciprocate their hate. I understand hate is double edged and can consume the hater. I cling to a mostly futile hope that some of them will eventually see how they are manipulated. I have a friend who voted for Trump twice, but now says he will do whatever he can to keep him out of the White House.
A majority of those who base opinions largely on emotional responses also hold opinions that conform to the words of religious and political leaders they revere and trust. Their opinions will echo the religious dogma or the propagandists who work for their leader.
Now we enter the closed mentality where rigid conformity of opinion is mandatory in the bubble. No one dares question the Leader. This results in a cult when the words and actions of the Leader are infallibly honest and good, and all who disagree are malevolent forces of evil.
As evidence by Trump's 1/6/21 coup, the fanatic true believer can be willing to kill and die in devotion to their Leader.
Let's admit that opinions founded simply on one's faith and fealty to the infallible words of the Leader is fanatic political indoctrination.
Let's define these terms before further discussion.
Merriam-Webster:
Fanatic: a person exhibiting excessive enthusiasm and intense uncritical devotion toward some controversial matter (as in religion or politics), marked by excessive enthusiasm and often intense uncritical devotion
Merriam-Webster:
Indoctrinate: to imbue with a usually partisan or sectarian opinion, point of view, or principle
Cambridge Dictionary:
Indoctrination: the process of repeating an idea or belief to someone until they accept it without criticism or question: As religious/political/ideological indoctrination
Chances are, those whose opinions are emotion-based will object to these definitions. They don't FEEL they are indoctrinated fanatics. After all they hold a sense of moral certainty because they see themselves as good people who cannot do bad or think falsely. They could never be duped by a greedy church leader or narcissistic political conman. This is the nature of emotionally grounded religious beliefs and political ideology throughout the spectrums.
Emotionally grounded belief systems often tend to reject scientific consensus, evidence of facts, dissent, and reason itself.
Look at Florida. The authoritarian governor wants to whitewash slavery, ban references to LGBTQ issues, and even "slit throats" of people who disagree if allowed to gain more power. All of this is authoritarian emotional manipulation. We can't have history lessons that make children "uncomfortable" or "feel guilty."
Authoritarian leaders must appeal to the fight/flight emotional response center of the brain. They will always tell their followers who to blame and who to hate. The authoritarian former president will tell his fanatic followers he "made America great", but now it is in ruins because he lost an election that was "stolen". He will instill anger and rage as responses to the people the leader declares as threats to them. The Holocaust is history's lesson on how this can result in the most cruelty and brutality humans can inflict.
These emotionally manipulative tactics are projected at their targets of political indoctrination. Fanatic true believers cannot imagine for a moment that their Leader is dishonest.
Let's compare the difference between rational and belief-based opinion.
Religious beliefs can be built on negative emotional responses. Muslim fanatics believe in killing infidels. Christian fanatics believe they should have power to dictate our education, and deny all women the right to reproductive freedom, even contraception.
Reason-based religious beliefs are formed from the idea that a creation must have a creator, that hatred, cruelty, and greed are destructive, that love is better than hate, kindness is better than cruelty, and sharing is better than greed. And loving your neighbor, even your enemies, feeding the poor, and caring for the sick is the rational, productive, and humane way to live in a society.
Political opinions track along the same emotion v. reason continuum.
My opinion tells me to vote for Biden again, because he's not a threat to our elections, judiciary, and rule of law. I can disagree with him. I understand the guy doesn't always tell the truth. Nobody does. I also have the intellectual curiosity to examine evidence regarding his statements.
One example is Hunter Biden and money from China.
During the 2020 presidential debates Biden told moderator Kristen Welker his son had earned no money through business dealings in China.
Biden's assertions have been rebutted by Hunter himself, acknowledging in court testimony that he had been paid substantial sums related to his business in China.
Hunter is not in the administration, so this is irrelevant to my vote. We must ask when Trump's own family members Jared and Ivanka will be under equal scrutiny, as they were part of his administration.
Just as it doesn't occur to them that they depend on double standards, they can't admit Trump defines reality itself for them.
Loyal Trump supporters will always hold their Leader's words as gospel truth. He is the epitome of what makes America great. He's defending and protecting them from all the fabricated threats from demons, monsters, and commies woven into their indoctrination.
They cannot imagine Trump can lie to them. They don't care that every count, recount, court case, Republican governors and secretaries of state tell us Trump lost a fair election. They FEEL they are right, and the vast conspiracy of all Trump's White House counsel, Homeland Security, Cabinet, Attorney General, DOJ, and state electors are in conspiracy against him. The "deep state" is out to get Dear Leader, and by extension, them as well.
This fearful state of delusion and paranoia is exactly what benefits Trump. They cannot imagine he commits crimes, or if so, he's above the vast "conspiratorial, crooked, democrat/communist legal system" and "corrupt elections".
They will never examine their beliefs because they have been imbued with the FEELING of their moral certainty and righteous anger.
And this readily feeds into a mob mentality when they are assembled by the narcissistic, hateful, and pathological liar they practically worship.
After all, a cult isn't a cult to the cult.
And of course, this is all just my opinion.