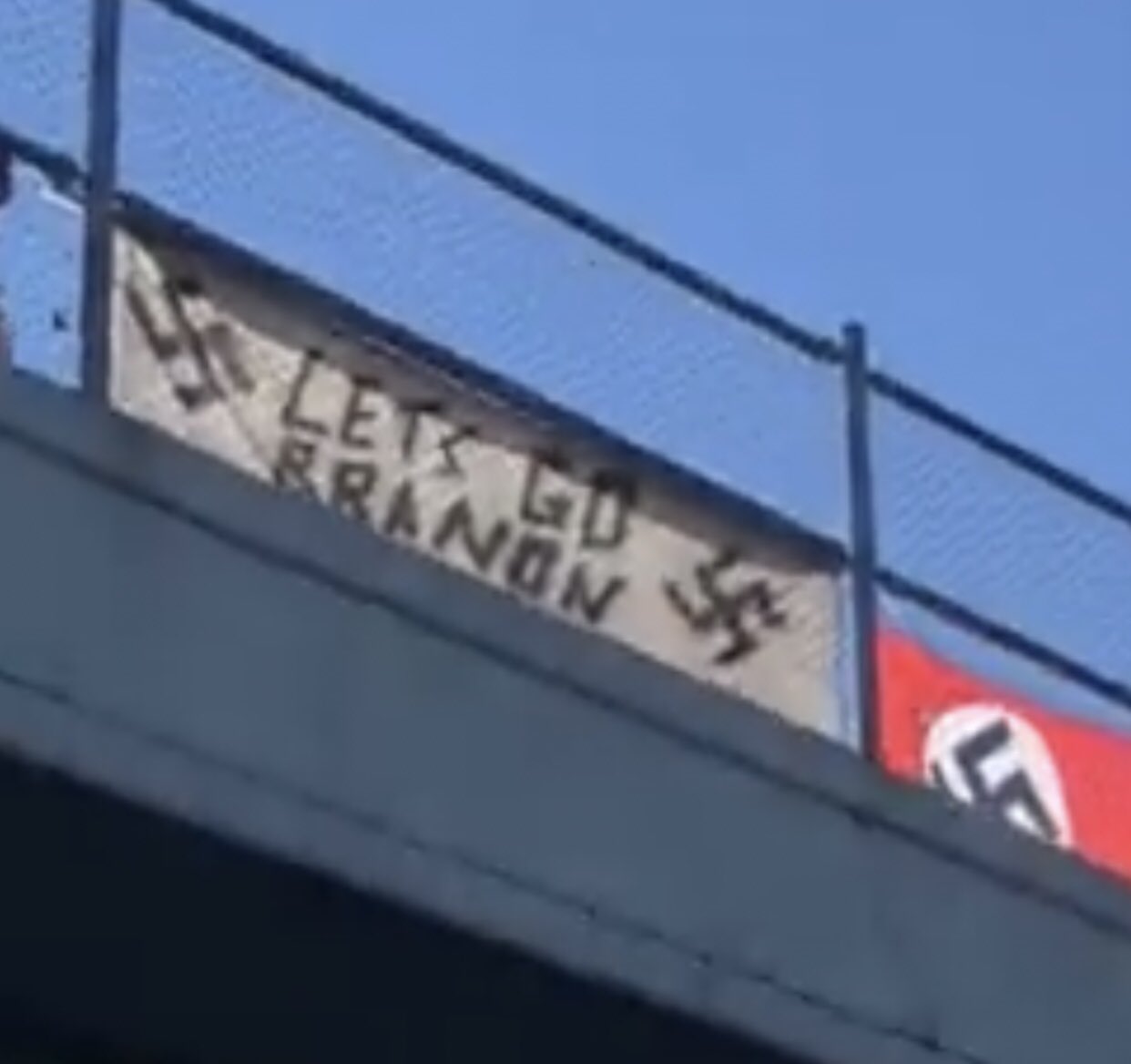 Trump was in full victim/liar/projection mode at a fairground in Conroe, Texas last Saturday.
He attacked our justice system for prosecuting his terrorist thugs and openly called for more mob violence if he is found guilty of his crimes.
"If these radical, vicious, racist prosecutors do anything wrong or illegal, I hope we are going to have in this country the biggest protest we have ever had in Washington DC, in New York, in Atlanta and elsewhere because our country and our elections are corrupt."
We all know what happened the last time he incited a mob to "protest". He just added more evidence of sedition to the case against him.
Like all fascist leaders he incited anger, rage and hatred for anyone against him.
He invoked a false sense of victimization in his cult by including them in his persecution delusion.
"In reality, they're not after me, they're after you, and I just happen to be the person in the way."
"They're after you."
Instilling fear and paranoia is vital to the fascist agenda.
He continued to defend his criminal mob, after he made it clear on January 6, 2021 when he said, "We love you. You're very special."
"If I run and I win, we will treat those people from Jan. 6 fairly. And if it requires pardons, we will give them pardons, because they are being treated so unfairly."
He's still trying to legitimize his putsch.
Since so many fascist Republican cowards have shown they will appease his sedition, incitement for insurrection, violence and destruction, they will not denounce his latest outright stochastic terrorism: "To incite random actors to carry out violent or terrorist acts that are statistically predictable but individually unpredictable."
To be clear, Trump is a stochastic terrorist.
Trump follows Hitler's example of branding those in opposition as "communists".
Hitler: "The Universities are filled with students rebelling and rioting. Communists are seeking to destroy our country."
Trump: "Like it or not, we are becoming a communist country. That's what's happening...The radical left democrat communist party... "All the Democrats want to do is put people in jail. They are vicious, violent, and Radical Left thugs. They are destroying people's lives... This is what happens in communist countries and dictatorships..."
See the difference in their rhetoric? I can't.
It is imperative for fascists and tyrants to destroy journalism in order to implant their hateful propaganda into their followers.
The Orange Fuhrer relentlessly attacked our free press as "fake news", echoing the original Nazis' demonizing term "Lügenpresse", or lying press.
So Trump paints anybody who does not praise him as the enemy.
"The press is the enemy of the people. The corrupt media will destroy our country."
More demonization. More fear. More hate. It is a war on truth.
This is how the dream of democracy dies and a republic is crushed.
Anyone who can't see the similarities in Trump and Trumpism to the rise of Stalin, Hitler and Mussolini is either a radical Right authoritarian, duped by delusions and lies, incurious, semi-literate, woefully uninformed, willfully ignorant, or simply uneducated in history.
It is the Great American Tragedy that far too many millions of our citizens are among those benighted souls.